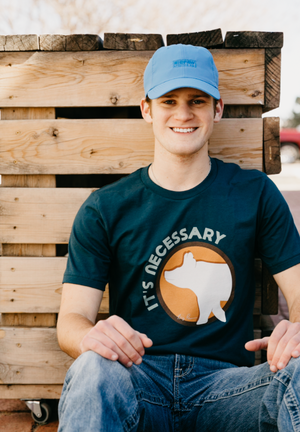 You asked! We answered.  
This was not a design we wanted to rush.  We know what this breed means to you and to our industry.
And our dear friend, who knows better than most, said it best:
"The Yorkshire breed is necessary to maintain a useful level of consistency and production in todays showpigs.  Although it may not need to be much, it's still necessary." Tanner Winter, Winter Livestock El Reno, OK.
So wear this shirt proudly, because, you guys, "It's necessary!"